Not Your Mamma's Tuna Salad
Parsley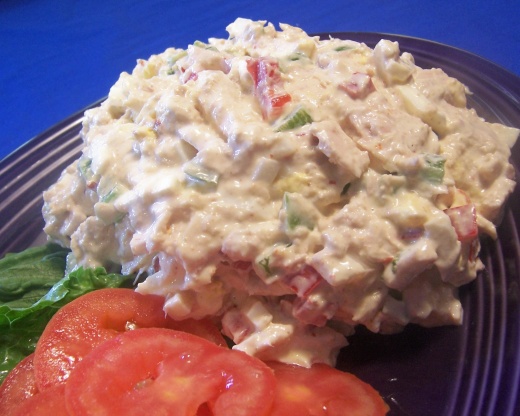 I got tired of the same old tuna salad sandwich and came up with this. You can use this as a spread for crackers or use as a dip for fresh veggies. The prep time doesn't include boiling the eggs. Cook time is chill time. This is better chilled overnight. I had to guesstimate on servings.

This was pretty good - I liked the eggs, it was kind-of a tuna/egg salad combo. For lunch today at work I ate this open-faced on toast with a slice of cheese under the salad and tomorrow I'm going to make it a tuna melt by putting the cheese on top and sticking under the broiler briefly. This was nice for a change from the usual tuna salads. Thanks for sharing!
Combine all ingredients; mix well.
Chill for 3 hours or overnight.
Serve on your favorite bread or use as a dip.