Not Your Mama's Meatloaf(Vegetarian)
Debbwl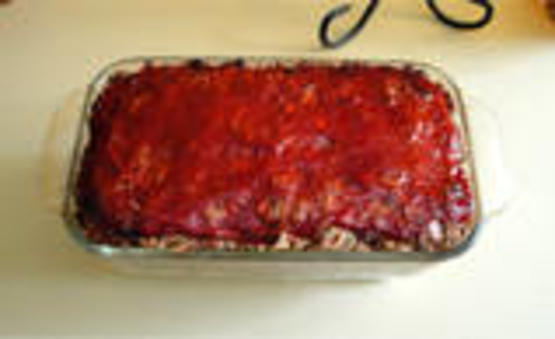 A company or holiday roast from the Micheff Sisters(Brenda Walsh), from the episode"With Thankful Hearts". They make great vegetarian food! I'm putting it here for safekeeping.

Top Review by Debbwl
A very nice non-meatloaf. Made as written and the texture going into the loaf pan was perfect. It did make more than my loaf pan could hold so made patties out what was left. Has a nice nutty flavor with a slight sweetness from the carrots, peppers, and ketchup. Thanks so much for the post.
In a large nonstick skillet, combine margarine, onion, carrots, celery, mushrooms, peppers and garlic. Sauté until onion is clear, about 5 minutes.
In a bowl, combine oats, nuts, seasonings and bread crumbs. Add the sautéed vegetables and lentils.
Mix in soy milk as needed, until mixture holds together well.
Spray a 5 x 9-inch baking pan and pat mixture down firmly. Spread ketchup on top.
Bake at 375 degrees for 1 hour. Enjoy!