loof751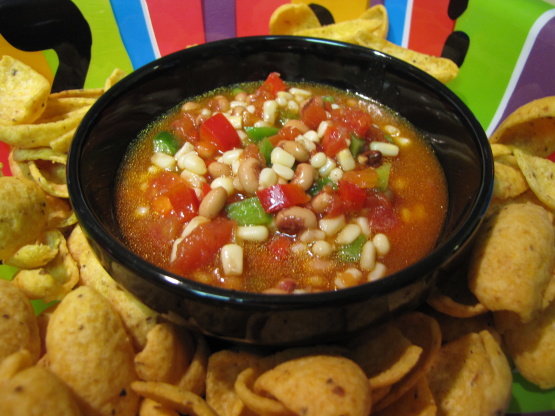 A very different but wonderful EASY salsa. It's my spin on an original recipe. It is a hit wherever I take it. The ingredients are somewhat out of the ordinary, but WOW are they AWESOME when mixed!!!
Mix everything together.
Refrigerate 4-6 hours to allow flavors to blend.
Serve with Corn Chip Scoops.