Not Your Average Joe's Voodoo Pizza
loof751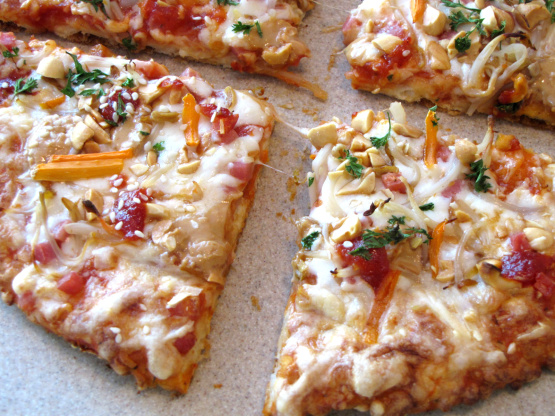 For a short period of time (03-04?), Not Your Average Joe's served a pizza they called "Voodoo Pizza". If they had kept it on their menu, we would have frequented their restaurant more often!! Here is my "wannabe" recipe -- how I doctor up a frozen pizza to taste like it. Yum! This pizza also echoes California Pizza Kitchen's Thai (Chicken) Pizza....
Sprinkle, spread and dot your favorite frozen pizza with the peanut butter, peanuts, carrots, ginger, curry sauce, onions, green onions, bean sprouts and sesame seeds.
Bake according to manufacturer's instructions.
Dress with coriander leaves (optional).