Not Yo' Momma's Porcupines
Prep 15 mins
Cook 40 mins

Back in the day, Momma's porcupine meatballs were made using rice or grated potato. Momma would certainly be pleased by these innovative and delicious morsels cheaply but lovingly made with ramen noodles! Created for the first-ever Dining on a Dollar Cooking Contest..:)
Directions
You will need to first break the ramen noodles into small pieces. Clean fingertips do the job well. The pieces should be less than 1/2 inch and there should be about 1/2 cup of them.
Next combine the beef, egg, milk or water, carrots, red bell pepper, ramen noodle pieces, entire ramen seasoning packet, and salt. Even though the ramen seasoning has a lot of sodium in it, the porcupines need a little salt for best flavor. Mix very well then make 18-20 uniformly sized (about one heaping tablespoonful each) meatballs.
Note: If you're feeling especially economical, the meatballs may be individually quick frozen at this point. Once frozen dump them together in a freezer bag and keep frozen on hand for those times when there's just no time to spare.
Heat the oil in a large non-stick skillet or electric fry pan. Sautee the garlic for about 1 minute then add the tomatoes and tomato sauce (swish a little water inside the 2 just emptied cans and pour that in too) along with the seasonings. Stir, bring to a boil, then reduce heat to a low simmer. Carefully place porcupines over the simmering sauce then place cover onto pan. Set your timer for 25 minutes.
Now is the time to put those feet up and maybe surf 'zaar awhile while you wait for your delicious budget meal to cook itself.
When the timer goes off, stir the sauce and turn each meatball. Place cover back on pan and set timer for 15 minutes. Now is the time to cook that pasta and maybe whip out a quick green salad.
When the timer goes off again, stir the sauce and serve it and your porcupines over hot pasta. Top with parmesan and congratulate yourself for all the time, effort and money you saved by cooking such a cent$ible meal. Momma would be proud!
Reviews
Most Helpful
This came together really easily. It's such a creative idea to use the noodles in the meatballs, and I love that the seasoning packet was used as the salt in the recipe. That way you don't have a random seasoning packet hanging around. I ended up using a lot more herbs and spices than the recipe called for, but that's just personal preference.

What a creative recipe! I love the use of ramen noodles in the meatballs. I thought this recipe was easy to put together, tasty and easy on the budget. I liked how some healthy veggies were 'hidden' in the meatballs. The only improvement I would suggest is to ramp up the spicing a bit more...maybe more garlic and Italian spices. Thanks for such a creative and cost-effective dinner idea!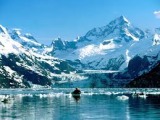 We liked this recipe alot. The meatballs have great flavor and the sauce was nice, I just wish there had been more of it. Maybe I'll double the sauce ingredients next time, thanks. Good luck in the contest.