Not Gordon's Healthy Bran Muffins
michEgan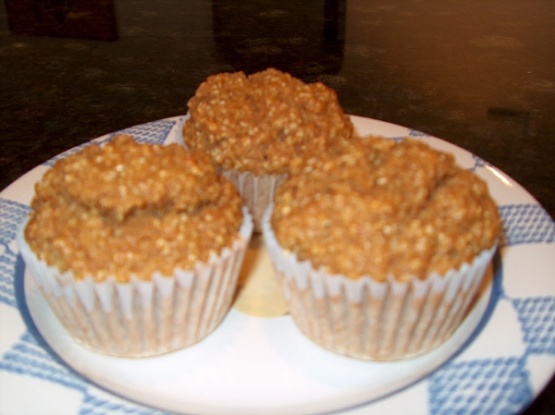 Actually it might be Farmgirl's Savory Cheese & Scallion Scones at http://farmgirlsavoryscones.notlong.com

Boy... I did not agree with the ugly part....lol. I really loved these. I used Maple syrup, and Becasue I did not have enough oat bran, I used 1 c. oat bran and 1 cup whole wheat flour. For the fruit I used Pineapple, drained. Yummy! This will be a fun muffin to try other fruits too. Hmmm, strawberry time is soon upon us, so I probably will give that a try. Thanks for a lovely recipe!
Note:.
soften Cream Cheese in microwave for 15-30 seconds FG states it needs to be very soft. For Glaze simply add milk and egg to bowl and whisk like crazy.
Oven preheat to 400°F Prepare pan.
Combine first ingredients down to cheeses.
Now add your cheeses and mix gently.
Add scallions and mix gently.
Mix the milk [you can also use half and half] with the egg and gently fold into dry. You want a soft dough. Add the other 1/2 cup flour if it is sticky.
Pat this into a circle 1 inch thick. Handle dough with light touch and very little. Cut into 8 edges and place on your baking sheet.
Brush with Glaze. Bake. Cool on wire rack.
Serve as you choose or freeze.