twissis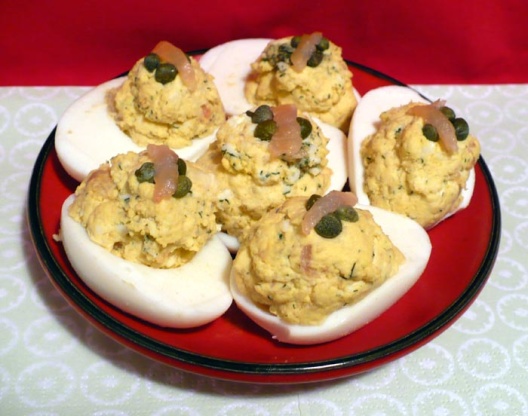 Prep time does not include hard boiling the eggs. Whenever I've eaten these, the eggs were sliced the short way. I can never get them to stand upright, so I slice them lengthwise.

These were good. I doubled the quantity of sour cream. It still seemed dry, and I felt like the salmon was a little bit too strong, so I also added a tablespoon of mayo.
Cut the eggs in half lengthwise.
Remove the yolks and set egg whites aside.
In a bowl, mash the yolks. Add in the chopped smoked salmon, butter, sour cream, cheese and dill; mix together well.
Stuff the egg whites with this mixture.