Norwegian Potato Mushroom Bake
Nif_H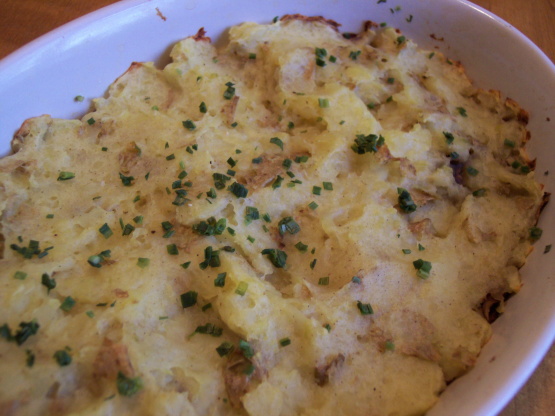 Posted for ZWT6. Baking times are an estimate. Make sure to watch the dish while baking.

Enjoyed tonight as a side dish to dinner. Made recipe as posted except used 1/2 of the mushrooms and laid them over half of the 9x9 dish. The cardamon was a nice chanfe for this though. Made for Market Tag..
Preheat the oven to 425°F Spray a 9x9 glass baking dish with cooking spray.
Melt the butter in a frying pan then saute the mushrooms for 5 minutes. Meanwhile, mix the remaining ingredients, except for the chives, in a large bowl.
Scatter the mushrooms in the bottom of the glass dish, top evenly with the potatoes.
Bake until the potatoes are slightly browned, roughly 15-20 minutes. Sprinkle with chives & serve.