Chilicat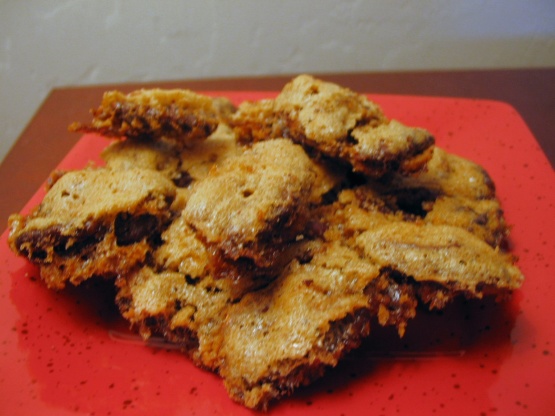 I think that this recipe has great potential, but it's incorrect in several areas. First of all, it states 1 tsp of butter in ingredients list, then calls for 2 tsp of butter added to the nuts in step 2. Second, I had to remove the nuts from the oven after 14 minutes as they were beginning to burn. I don't know what 25 minutes would do to them!I also baked the final product for 35 minutes, and the sides were beginning to burn on the bottom. The center nuts were great and quite tasty, though.
Heat oven to 325 degrees.
Arrange nuts and the 2 teaspoons buter on shallow baking pan.
Bake for 25 minutes, or until golden brown, stirring frequently.
Cool.
Melt 1/4 cup butter in shallow pan in the oven.
In a bowl, beat eggs until they form moist peaks.
Combine sugar, salt, and cinnamon. Fold into egg whites.
Stir in nuts.
Spread mixture over melted butter.
Bake for 40 minutes.
Cool then break into pieces.