Norwegian Cucumber Salad (Agurksalat)
pammyowl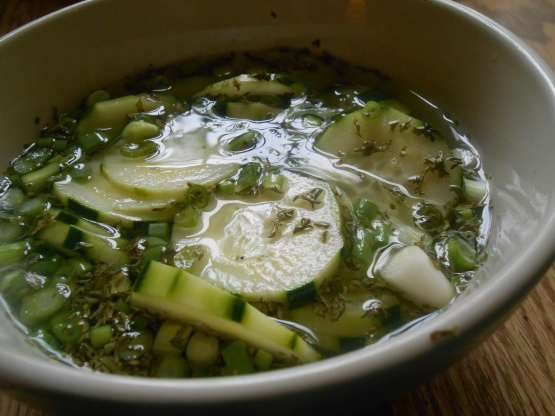 My DBIL was born in Norway. He will only eat Cucumber Salad that is made the Norwegian way which has with sugar added. It sort of gives it a sweet/sour flavor and is very good! I've eaten it many times at my sister's home. Posted for ZWT 2010. Cooking time is refrigeration time.
Slice the cucumber thin with a sharp knife.
Mix the dressing ingredients well and pour over cucumber slices in serving bowl.
Refrigerate for at least an hour.
Sprinkle with the parsley and serve.