Prep 15 mins
Cook 25 mins
I love blueberry or cranberry muffins and adding wild rice sounded interesting. Muffins are also so easy to eat on the go! Berries can be fresh or frozen but do not thaw. Recipe from Taste of Home Baking Classics cookbook sent to me by mikekey, my spring 2009 cookbook swap partner.
Directions
In a large bowl add flour, sugar, baking powder, and salt, stir to combine.
In another large bowl whisk together the eggs, buttermilk, and butter. Add the flour mixture and stir until moistened. Gently fold in rice, blueberries, and cranberries.
Fill a greased or paper lined muffin cup 2/3 full. Place in a 375 degree oven and bake for 20 to 25 minutes or until a toothpick inserted in the middle comes out clean. Cool for 5 minutes than remove and place on a wire rack to continue cooling. Store in refrigerator.
Reviews
Most Helpful
These are really good, but if you like sweet muffins (which I don't) than you should up the sugar to taste, especially with the tart cranberries (which I love). The rice gives these a nuttiness and some chewy texture. I used all cranberries as I don't care for blueberries. Glad I gave you that cookbook and you posted these, Lori! Made for tag game at Kittencalskitchen.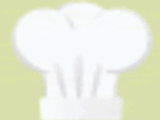 These are crazy WOW delicious. I cooked 1/3 cup wild rice with 1 cup water and my rice came out perfect for this. I used fresh blueberries and frozen cranberries. I also tried about 1/2 cup of my gluten-free flour Gluten-Free Flour Mix with the remaining all-purpose flour. The result of these muffins is that one wasn't enough! These are sooooo good. Thanks, lauralie! Made for Aussie Kiwi Recipe Swap #65, Group 2.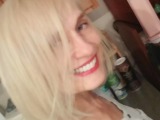 SOOOOOO Good.. :). I omitted the blueberries as my daughter and myself do not prefer so I used all cranberries. I have never used rice in muffins, bur it turned out great, and made for a great football snack for us. Cooking time was right on the mark. Loved these.