North Croatian Simple White Cabbage Salad
nitko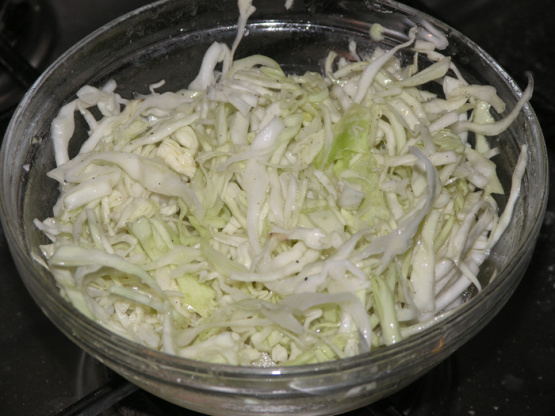 This is another simple summer salads we usually eat in Croatia. It is standard restaurant salad you can get in most Croatian restaurants or households. You can use olive oil instead of normal, and cider vinegar. If you cool it, it is very refreshing during summer.
Cut cabbage into thin strips and put into salad bowl. Season cabbage with salt, pepper, vinegar, oil and add some water (more if you do not like so sour or less).
Mix all ingredients and wait at least 30 minutes before serving. You can cool it in refrigerator if you like it cold.