North Croatian Butternut Squash Stew (Buce Cuspajz)
nitko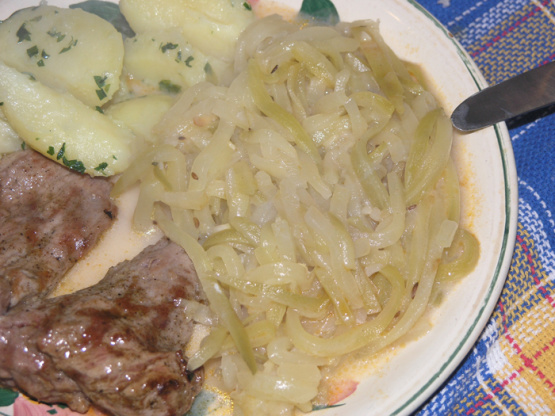 This is one of traditional early summer North Croatian stews. I am sure they eat something similar in Hungary since we have shared the same history for more than 500 years. This is my grand-grandmother recipe, almost 200 years old.
Cut butternut squash into stripes like thick spaghetti (we buy it usually already cut on the market).
Salt it and add vinegar and leave it stay for 60 minutes. It must start to leave juices.
Melt lard and add finely minced onion. Sauté onions until translucent, add flour, stir it until brownish; add cold water and make creamy liquid.
Add red paprika and some more water.
Squeeze squash with hands to remove water from it and than add into a pot. Stir it and add some fresh water to cover it.
Cook gently (it can easily burn) until butternut squash is soft. Before serving add minced dill and sour cream. Serve with pork schnitzels and potato.