North African Meatballs (Boulettes)
Prep 1 hr 15 mins
Cook 0 mins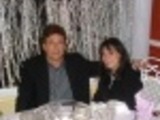 In France, meatballs are called boulettes (sounds better than meatballs), and by far the favorite versions are the spice-scented North African type. Most of the neighborhood Tunisian and Moroccan restaurants in Paris offer them, served as an appetizer or a side, or in a fragrant main-course tagine with couscous. In Morocco, Tunisia and Algeria, former French colonies, that's what they're called, too, at least on tourist menus; they also go by numerous other names in local languages. Jewish communities in those countries traditionally serve boulettes on Friday night for the Sabbath meal. Assorted sweet spices, along with chopped cilantro and parsley, are added to minced lamb or goat, then formed into delicate little balls. Simmered in a saffron-scented broth, they are usually accompanied by stewed seasonal vegetables.
Directions
Make the sauce: Heat oil over medium-high heat in a wide, heavy bottomed saucepan. Add onion and cook without browning until softened, about 5 minutes. Add garlic, tomato paste, cinnamon and saffron, and stir well to incorporate. Season generously with salt and pepper, and allow to sizzle for 1 minute more. Add broth and simmer gently for 5 minutes. May be made several hours in advance, up to a day.
Make the meatballs: Put bread cubes and milk in a small bowl. Leave bread to soak until softened, about 5 minutes, then squeeze dry.
In a mixing bowl, put squeezed-out bread, ground meat and egg. Add salt, pepper, garlic, nutmeg, ginger, turmeric, paprika, cayenne, cloves, coriander and cumin. Mix well with hands to distribute seasoning. Add 2 tablespoons each of parsley, cilantro and scallion, and knead for a minute. May be prepared several hours in advance, up to a day.
With hands, roll mixture into small round balls about the size of a quarter. Dust balls lightly with flour. Heat a few tablespoons of oil, or a quarter-inch depth, over medium-high heat and fry meatballs until barely browned, about 2 minutes per side. Drain and blot on paper towel. Simmer meatballs in saffron-tomato sauce, covered, over medium heat for about 20 minutes, until tender. Meanwhile, make the couscous, if desired: Cook according to package directions, fluff gently and stir in butter and raisins. Season with salt and cinnamon, and toss well.
Garnish meatballs with remaining parsley, cilantro and scallion. Serve with couscous and roasted tomatoes if desired.
Most Helpful
These meatballs are incredible, and the couscous is almost just as good. The sauce is really simple, but so, so delicious. I wouldn't change a thing, and I'll be making this again and again
Excellent meatballs and couscous! I'm going to tuck this recipe away into my best-of-the best file. The meatballs are so flavorful, yet no spice overpowers. The sauce that they simmer in is outstanding. I could eat that up as a soup! I used the larger pearled couscous so the meatballs would have something more substantial to rest upon. The couscous was yummy, too, with just the right amount of cinnamon. I just cooked up the whole box and kept the addition amounts the same. Yum! I cut the recipe in half and it fed two people easily, with a a little leftover. Note: I did end up doubling the tomato paste amount because I wanted my sauce on the thicker side. Made for the Soup-A-Stars during ZWT9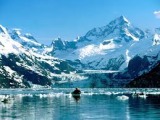 Excellent! I did not make the couscous. The meatballs were made using ground turkey. The hardest part is adding in all the spices. This was served over steamed brown rice and served with parmesan roasted tomatoes.