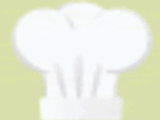 A spicy dry rub that is great on grilled chicken. Rub onto the chicken ( I use a whole chicken on a spit, or split chickens cooked on indirect heat on the grill) and cook using your favorite method. Can be put on chicken up to 6 hours ahead of cooking time, and refrigerated. Drizzle with some olive oil before grilling, if desired.
Directions
Combine all ingredients.
Reviews
Most Helpful
This is a lovely well balanced spice mixed, I used it on shrimp letting it sit for about half an hour before grilling . Made for ZWT 9 North Africa by another one of Mike and the Appliance Killers
Sublime - a remarkably complex and well balanced composition of flavours. All spices come out one after the other, none of it is dominant. I used it on turkey steaks, added a little oil - perfect! I guess it's even better with chicken. Thanks for sharing!
Made for A NEW AFRICAN RECIPE TAG GAME / Africa Forum.

Absolutely delicious - I did put a tiny amount of oil on the chicken breasts to make sure the rub stayed on! We had this on a really hot evening. I cooked it in a George Foreman electric grill and served it with salads, it was soooo Nice, thanks for posting this I will definitely be using it again!