Annacia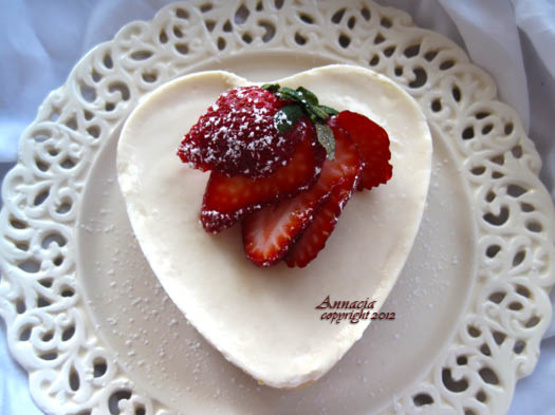 Writer/director Nora Ephron published this recipe for cheesecake in her novel Heartburn years ago. She says she got it off the back off a package of Philadelphia cream cheese.

Lovely basic cheesecake. Sometimes it's nice to be reminded of why we fell in love with a food the first time. The sour cream topping is a touch delicate and it did'nt come out of the pan looking to pretty around the edges. It's rich, creamy and kind of sinful. Gotta love it! :D
Preheat oven to 350.
Mix cream cheese with the eggs, 1 cup of sugar and vanilla. Pour into graham cracker crust and bake 45 minutes. Remove from the oven and cool 15 minutes.
While pie is cooling, mix sour cream with 1/2 cup sugar. Spread gently over the top and bake 10 minutes more.
Cool and then refrigerate for several hours.