Rita1652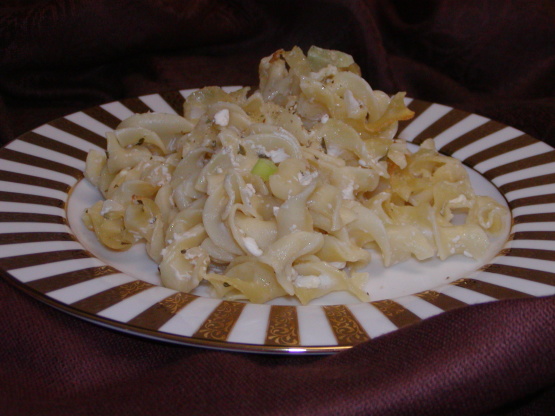 Top Review by bunnee
This was very good and reminded me of one of my favorite, now discontinued, comfort foods: Betty Crocker's Noodles Romanoff. For our tastes, I found that 1 tsp of Worcestershire sauce was enough, as I didn't want it to overwhelm the dish. I also made this stove-top (like the original!), returning the drained noodles to the pan and adding the remaining ingredients, rather than baking it and it was delicious. Thanks, Johnson, for bringing back great memories!
Preheat oven to 350F and lightly grease an 8" casserole dish.
Mix ingredients together gently.
Season with minced onion, garlic, a little Worcestershire sauce, a dash of Tabasco sauce and salt.
Place in casserole dish and sprinkle with grated cheese.
Bake 40 minutes.