3 Reviews
Cabbage is and always will be my favorite vegetable and this dish was incredible! The sour cream and parmesan cheese gave it such a creamy texture and the added bacon and browned onions sealed the deal. This is one time that I will look forward to having leftovers. Thanks for this incredible recipe that I hope will grace my table many more times in the future. Made for PAC, 2011.

[ 02.09.11 Editing to add back in the 5 Stars] A great recipe for cabbage. Very tasty & I just loved the poppy seeds (which add texture and are a very charming addition to the dish) I've made this several times now- both with bacon and without- and it turns out great both ways. A real keeper, thank you ElaineAnn.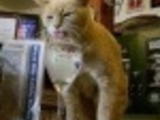 OMG this was great. Talk about comfort food - this is it. I fixed it with pork but I didn't need the pork as this was a wonderful dish all by itself.
Noodles Mit Cabbage Und Bacon