Noodles Mit Cabbage Und Bacon

This is a little different from the other variations posted. Not sure who gave me this but I have been enjoying it for quite some time.
Directions
Sauté onion in 2 tablespoons butter until golden.
Add cabbage and cook about 5 minutes, until tender.
Cook noodles according to package directions, drain, and toss with remaining 2 tablespoons butter.
Stir noodles into cabbage-onion mixture.
Add salt, pepper, poppy seeds, sour cream, and parmesan cheese.
Cover and heat through (DO NOT BOIL).
Sprinkle with bacon and serve.
Reviews
Most Helpful
Cabbage is and always will be my favorite vegetable and this dish was incredible! The sour cream and parmesan cheese gave it such a creamy texture and the added bacon and browned onions sealed the deal. This is one time that I will look forward to having leftovers. Thanks for this incredible recipe that I hope will grace my table many more times in the future. Made for PAC, 2011.

[ 02.09.11 Editing to add back in the 5 Stars] A great recipe for cabbage. Very tasty & I just loved the poppy seeds (which add texture and are a very charming addition to the dish) I've made this several times now- both with bacon and without- and it turns out great both ways. A real keeper, thank you ElaineAnn.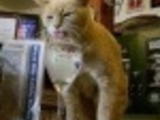 OMG this was great. Talk about comfort food - this is it. I fixed it with pork but I didn't need the pork as this was a wonderful dish all by itself.