Noodles and Shredded Herbed Carrots
Parsley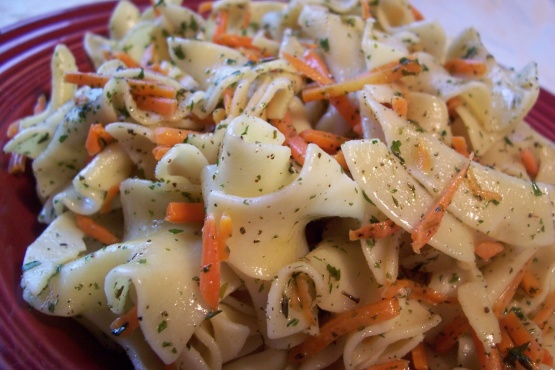 Quick, easy, and delicious. To make it even quicker, you can use preshredded carrots from a bag or the supermarket's salad bar instead of shredding your own.
Cook noodles according to package directions; drain. Do not rinse.
In the same pot, melt butter over med-low heat. Add carrots; cover & cook, stirring occasionally, until softened, about 6-8 minutes.
Stir in parsley, sage, tarragon, garlic powder, salt & pepper. Add noodles; toss to coat.