Noodle Salad with Peanut-Lime Vinaigrette
Ms B.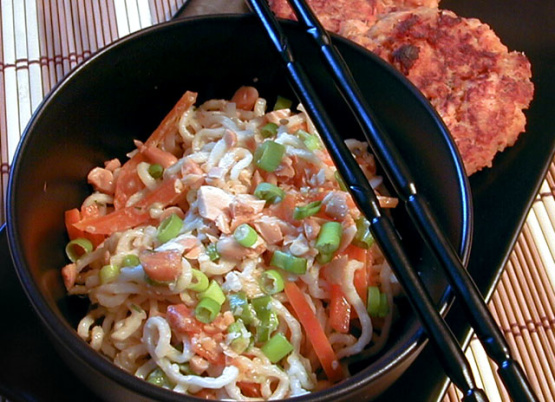 Recipe from AussieChef at the Fine Cooking board... thanks Aussie! This is a great summer salad, makes an excellent side dish for a picnic, or top with grilled chicken for a simple and delicious main course.

Would it be wrong to drink the vinaigrette? That is how good it is. The flavor combinations are amazing. I made the recipe as written and it turned out perfectly. Thanks for a great receipe. No leftovers....raves from family.
To make dressing: In a food processor, process everything except the oil.
Slowly drizzle in the oil until emulsified.
Scrape into a bowl and wait for half an hour for the flavours to develop.
To make salad: Toss all together, dress with just enough dressing to moisten and flavor, and garnish with scallions, red bell pepper and peanuts.
Serve at room temperature.