petlover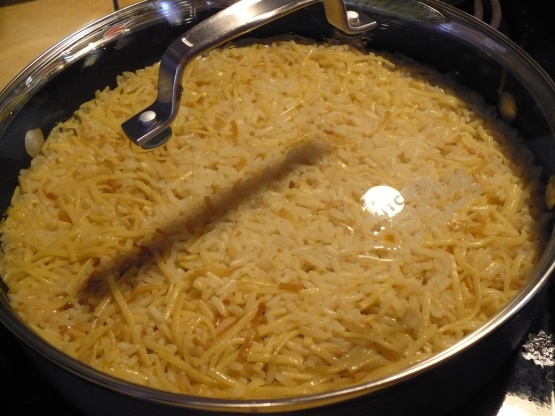 I love the combination of rice and noodles. This is a tasty dish to try.

Simple ingredients, easy and so tasty. I think I could have eaten all of it. I'll be making this again and again. Thanks for posting the keeper recipe!
In a saucepan, melt the butter. Add the rice and noodles; cook and stir until light and browned, about 3 minutes. Stir in broth; bring to a boil. reduce heat; cover and simmer for 20-25 minutes or until broth is absorbed and rice is tender. Stir in parsley.