Parsley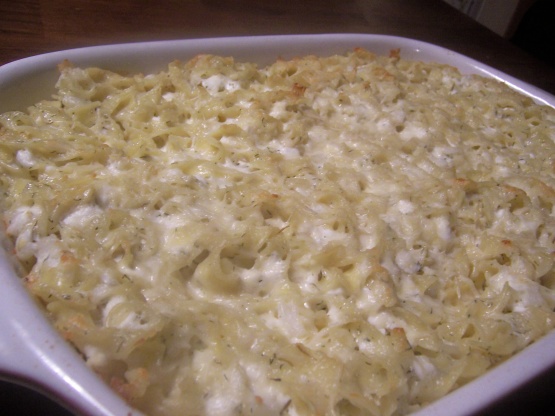 My mom used to make this dish. It was one of my childhood favorites. I love the dill weed in it, and I add extra, just my taste. This is very good with pork roast or baked chicken.

Great recipe for making noodles. Very tasty alternative to potatoes. Served this will steak tonight and hubby loved it. I will definitely make this again. Followed directions and ingredients exactly as written. Thanks for sharing.
Cook noodles according to package directions; drain well.
Blend together all other ingredients EXCEPT CHEESE; fold in noodles.
Turn into a lightly greased or sprayed casserole dish.
Top with cheese.
Bake covered at 375 F for 30 minutes; Uncover and bake 15 minutes more.