karen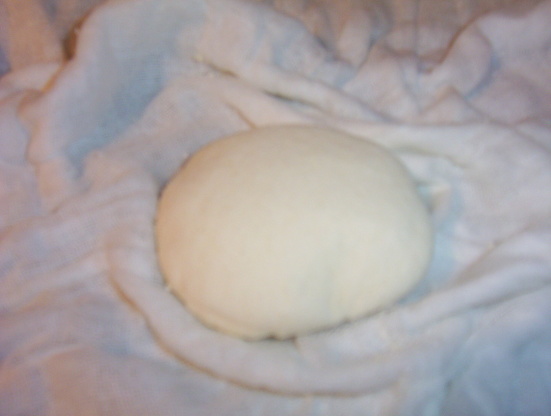 I just love the aromatics and flavors of Indian food. Unfortunately, many establishments prepare dishes with generous amounts of ghee or clarified butter, an unwelcome addition for those who are watching their caloric or cholesterol intake. Not wanting to give up the lovely flavors, I've begun to delve into recipes that allow me to prepare my favorite dishes at home. Paneer is easy to prepare and is a staple in many Indian dishes, especially vegetarian entrees and appetizers.

I used 2% organic milk and got a 2" sphere of paneer. I've used vinegar for lemon juice; they both work. I prefer my paneer to be spreadable, so I've learned not to squeeze out EVERY bit of whey. It doesn't melt, so it doesn't do well in macaroni-and-cheese or in chicken florentine (tasty, but not like the usual). Very tasty stuff, and the only cheese I can eat (without those dairy consequences) right now!
Place a large strainer lined with a cheese cloth in a large bowl. If you don't have cheese cloth a brand new HandiWipe also works well but it tears a bit more easily.
Use a low to medium heat to slowly bring the milk to boil in a large saucepan.
Add the lemon juice and begin stirring the milk. The milk will begin to curdle and the cheesy lumps will begin to sink to the bottom of the pan.
Remove the pan from the heat and allow it to stand for about five minutes. Pour the curdled milk into the strainer. Use the cheese cloth to begin to shaping the paneer cheese into a ball.
Fold the cheese cloth over the ball of cheese and place on a flat surface. Place a heavily weighted pan or a cast iron skillet on the cheese for 20 minutes to drain out any of the remaining liquid (whey). If you like, you can press on it a bit to make sure you are running the excess liquid out of the cheese.
The paneer is now ready to be used in your favorite dishes.