Non-Dairy (Pareve) Cheesecake
mosma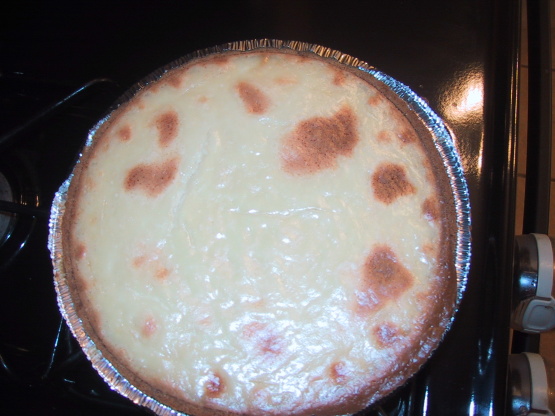 This is so good... the fact that it contains no dairy will just be your little secret.

I brought this to a family gathering since quite a few of us can't have dairy - and everyone was impressed. I did not tell my younger brother, however, as he would not eat something with soy cream cheese or the like. He ate it and never said a word. Thanks for the great dessert!
Preheat oven to 350 degrees.
Put everything in a saucepan and cook over low heat, stirring constantly, for 5 minutes. Will get thick and gloppy.
Pour into graham cracker crust and bake for half an hour.
Can top with swirls of non-dairy chocolate syrup, cherry pie filling, or a topping of your choice.
Let chill in the refrigerator until cold and enjoy!