Pamela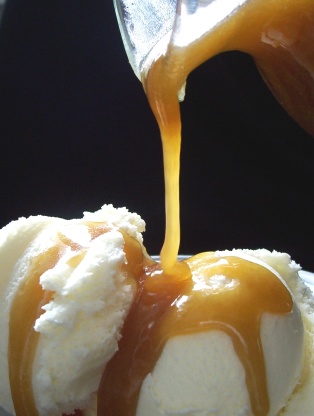 Upon responding to a recipe request here at Zaar, I came across this recipe on the web, but do not remember where I found it. This was posted for a non-dairy version of the caramel sauce in the Cinnamon-Roasted Pears with Dried Cherries and Caramel Sauce recipe. Amount made is an estimate. Hope you enjoy!

FANTASTIC!!! my wife who is allergic to dairy hasnt had caramel since she was a child weput it over icecream and fell in love with it. I used silk cremer and nuccoa margerine and it was awesome, thanks.
118.29

ml firmly packed brown sugar

118.29

ml sugar

118.29

ml rich non-dairy coffee creamer (full strength, do not water down)

29.58

ml dairy-free margarine (Fleishmans unsalted is recommended)
In a saucepan, combine brown sugar, sugar, creamer and margarine.
Bring to a boil over moderate heat while stirring constantly until sugar is dissolved.
Use in place of your favorite caramel sauce.