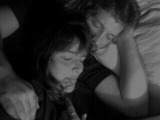 These cookies are so named because it's what you'll be saying while eating these wonderful treats... Nom, Nom, Nom! Serve with a tall glass of cold milk. These keep in a covered container a long time, but no worries, they will go nom, nom, nom fast!
Directions
Preheat oven to 325 degrees Fahrenheit.
Combine flour, baking soda, and cream of tartar in a small bowl and set aside.
In a large mixing bowl, cream the butter and oil with sugars, and vanilla.
Beat until light and fluffy.
Add egg and beat again until smooth.
Slowly add flour mixture to butter mixture.
Fold in pecans, oats, and cereal.
Spray cookie sheets lightly with nonstick cooking spray.
Take a teaspoon of dough and roll it in your palms, then flatten down.
Place the cookies 1" apart on sheets.
Bake cookies for about 15 minutes.
Remove from oven and cool to room temperature on wire racks.
Reviews
Most Helpful
Excellent cookies! We almost fought over who got to eat the last cookie! At least I can make more.

Yummy cookies! I had a single-serving box of Cocoa Krispies which was close to a cup of cereal, so I used the whole box and less pecans. These were perfectly cooked after 15 minutes and are great "dunkers" - have a cold glass of milk ready! Thanks for sharing the recipe!

Ooooh! Another ultra yummy cookie recipe! DD has asked to make this again soon! I used the pecans called for, but reading the other reviews I want to try it with almonds now! I love the addition of Rice Krispies to cookies! Very nom nom!