Kim D.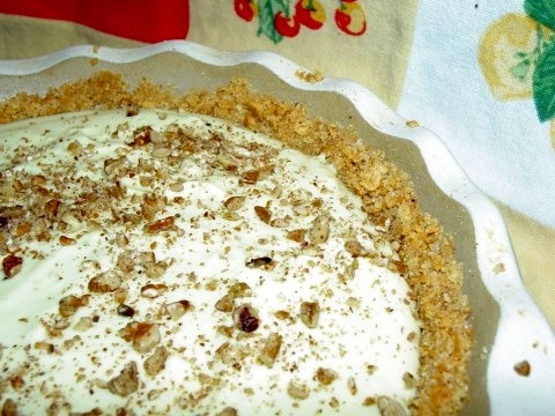 Found this on the internet. The recipe belongs to Nola Ferguson of Carpinteria, CA. She won 3rd place in the annual California Avocado Contest in 2000 with this recipe.
Make your favorite crumb crust pie shell.
Mix first avocado, cream cheese, lemon juice, lemon zest and sweetened condensed milk together until nice and smooth.
Pour in the avocado mixture.
Sprinkle chopped nuts on top of pie.
Chill and it's ready to eat!