gailanng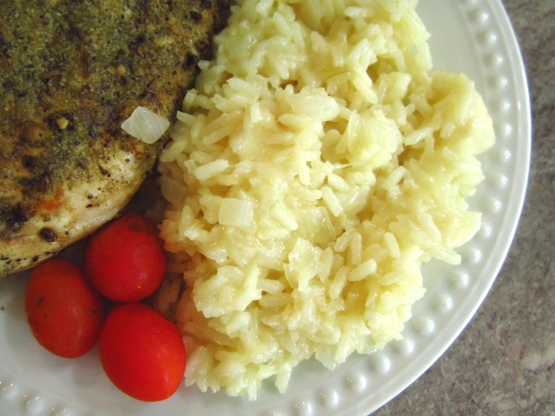 This is a really tasty rice pilaf that you can't go wrong trying! I've made it my own over the years.

No Zee Pilaf, heh? I made it with gruyere and it was excellent. BTW, I love how some people with accents can say anything and get away with it. 8-) Made for ZWT#8~France.
In 3 quart pan melt butter and saute onion and garlic until onion is limp.
Add the 1 cup rice and continue to cook for 10 minutes or so, being careful to stir, until grains of rice are lightly browned and look opaque.
Pour in chicken broth, bring to boil, cover and reduce heat and simmer for about 20 minutes, or until rice is tender, stirring a few times.
Stir in cheese! Add salt to taste before serving.