diner524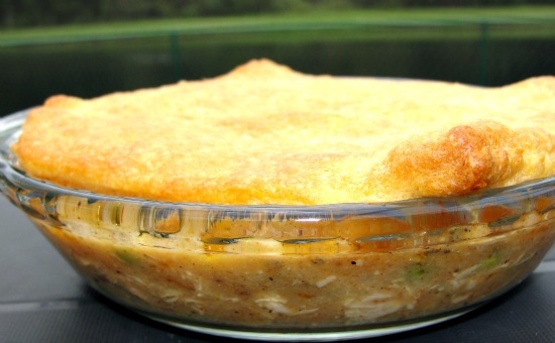 I made this one day when I brought home another rotisserie chicken and just needed to do something different with it. I've also just put the crescent rolls in the oven as per the package directions and eaten the filling separate! All the veggie amounts are approximate - I sometimes increase some or even omit one or 2 if I don't have them on hand...

Delicious! Baked it in the 9 x 13 dish, flattened out the crescent rolls really thin, and baked the crescent rolls I didn't need in the toaster oven. Turned out perfect, and the filling was just delicious. Will most definitely make this one again!
Preheat oven to 350°F.
Heat a large saucepan, add oil and saute the onion until translucent. Then add the carrots, celery, parsnips, and mushrooms, cooking until veggies are softened and mushrooms have cooked down.
Move the veggie mix to one side and melt butter in the empty area. Whisk in flour then slowly whisk in milk.
Add in pepper, seasoning salt, mustard, and thyme - bring to a simmer for a couple minutes, until it starts to thicken.
Stir in the chicken and the peas.
Spray 9 x 13 pan with cooking spray. Fill with chicken mixture. Open package of crescent rolls and arrange on top. Bake about 15 minutes until crescent rolls are puffed up and golden brown, then serve!