Derf2440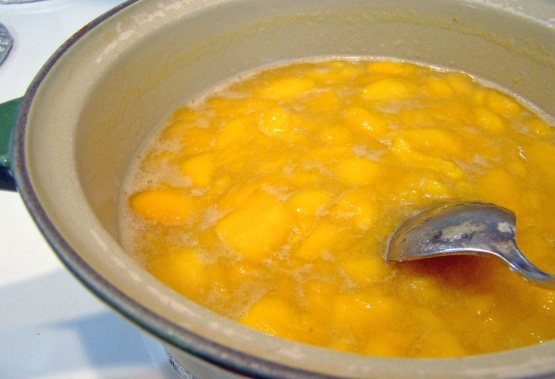 I found this on the web someplace and I tried this one and it came out fine. makes a great sugar free jam, and is delicious as a sauce.Time is guess work... don't know for sure.And serving size of course, is impossible to guess at, so I am guessing at the number of containers, since it depends on the size you use.

Made this with strawberries & now can hardly wait for the local berries to be in season! Wasn't quite as thick as I thought it would be, but another time I might just boost the amount of gelatin! Still, this first batch makes for a great topping, whether on yogurt or cottage cheese or pound cake, or . . . . Definitely a winner! [Made & reviewed in Healthy Choices ABC Tag]
Combine lemon juice, water, gelatin and cornstarch in a saucepan.
Heat slowly, stirring constantly, until gelatin and cornstarch dissolves. Add fruit to gelatin mixture.
Heat to boiling point over low heat, stirring constantly. Boil berries 3 minutes.
(Other fruit may take longer.) Remove from heat and add sugar substitute.
Pour into heat proof jars and cover. Let set at room temperature until cooled.
Store in refrigerator or freeze.