No Smoke Almost Blackened Catfish
Shawn C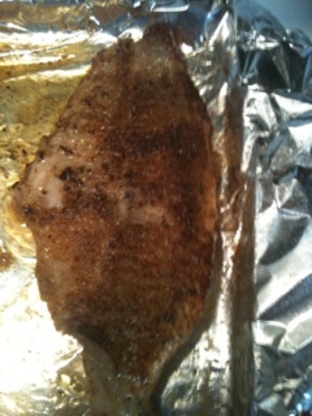 While wanting a catfish just like the grilled blackened/cajun catfish from Cracker Barrell I came up with this dish.
heavily season both sides of catfish with seasoning, I use paul prudome's blackened redfish magic.
heat a heavy castiron skillet on a medium heat and add butter.
once butter is melted and bubbly add 2 fillets at a time and cook 2-3 minutes per side just to seal and start a crust to form.
place fillets on a foil lined cookie sheet drizzled with a smidge of olive oil to prevent bottom of fish from sticking. I lay mine "skin" side down.
once all fillets are on the cookie sheet drizzle the now seasoned butter from the pan over the fish.
spinkle the lemon juice all over the fish and bake in a 350 oven for 25-30 minutes checking every 10 minutes in the thickest part for doneness.
serve immedately.