CoffeeB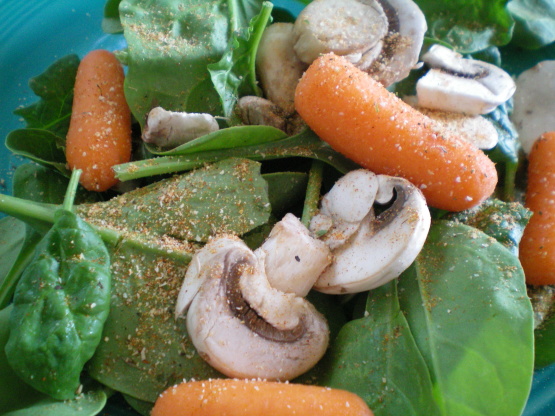 I am another person who has to watch my salt intake and this is an excellent combination of spices. I used this to season chicken tenders and it was very good! UPDATE: I forgot to add that we had this on the picnic table for our July 4th barbecue and it was delicious sprinkled on corn on the cob.
Combine all together,in a jar with a shaker top.
good for fish, poultry, anything you want.