Pixie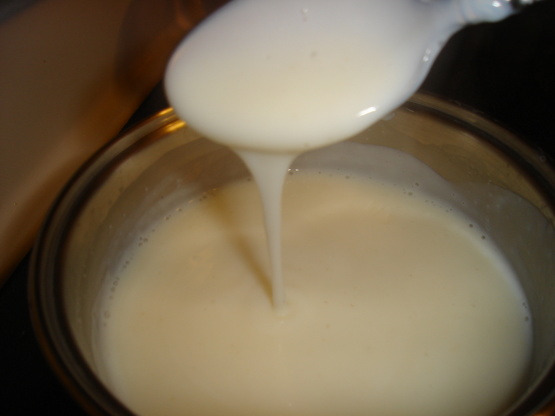 I have found that this white sauce is just as good as a sauce made with a roux, but much quicker and easier. Add cheese or stock cubes depending on the recipe. Adding a spoon of honey makes for a lovely sweet sauce.
Mix a little of the milk with the cornflour to form a smooth paste and mix into the rest of the milk.
Heat in a saucepan on a medium heat, stirring constantly until thickened.