bholom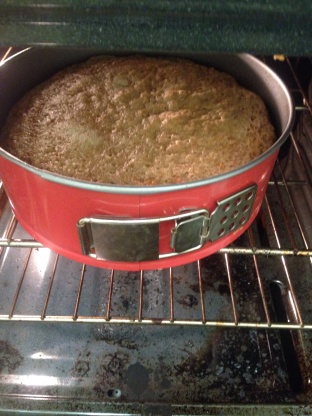 As I was traveling across Canada many years ago, I found myself at a small hotel in Madoc, Ontario watching a baseball game. This recipe comes from that hotel and I have thanked the chef many times for it. It is the only one I've come across that does not call for oil of any kind. It can be made in loaf pans or a tube or bundt pan. Spices can be adjusted to suit your own taste and the hardest part of this recipe is grating the carrots. Because of the amount of carrots in this recipe, you may find a small film of gel on the bottom of the cake but it can easily be removed. It can be iced with regular cream cheese icing, drizzled with confectioner's icing or left plain. It freezes very well. I hope whoever tries it, enjoys it. (Note: Raisins work well, too, in addition or in place of the nuts.)
Preheat oven to 325°F.
Beat sugar and eggs together in a large bowl until thick and pale.
Stir flour, baking powder, baking soda and cinnamon together.
Fold flour mixture into the egg mixture.
Add carrots and nuts.
Spoon batter into a greased tube or bundt pan (or 2 loaf pans) and bake for 45 minutes or until tester comes out clean.