Annacia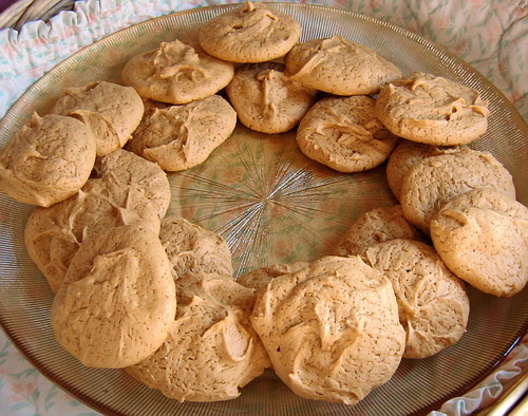 No butter. No sugar. No eggs. The easiest cookies ever! (Don't use the instant type of pudding mix.) As with most of my cookie recipes, the number of cookies it makes is a total guess, depending on how big you make them.

You just can't get any easier than this. I did however find that the amounts as given don't work. As ask for I had a thinnish cake batter, nothing that would have made cookies at all. I ended up adding another 6 HEAPING tbs of Bisquick. At that time I ask DH to do a taste sample and he said that it had "a bitter taste" (no doubt the buttermilk Bisquick coming through). I beat in 2 tbs of sugar and he said that was fine. I got 21 cookies that were perfectly baked in 10 mins and I used butterscotch pudding.
Mix Bisquick and pudding mix with ½ cup water.
Drop in spoonfuls on a greased cookie sheet.
Bake at 350F 10 minutes.