Prep 12 mins
Cook 10 mins

My mom's friend Marlene taught us how to make these when I was a kid. Taquitos have always been a favorite of mine and These are so easy to whip up.
Directions
Drain gravy from roast beef.
Set aside.
Fork shred the roast beef.
Add just enough gravy to moisten. (Too soupy and it will splatter when frying).
Heat tortillas (4 at a time) in microwave to soften. About 1 minute.
Place approx 1 1/2 tablespoons of roast beef in center of tortilla (in a line).
Fold tortilla over and roll to resemble a cigar.
Fasten together with a toothpick(I found this makes it less likely to come undone when frying).
Heat about 1/2 inch oil in a frying pan.
To fry, place tortilla seam side down in hot oil.
Fry till golden brown.
Turn over and fry other side.
Remove to a plate that has been cover with a paper towel to absorb oil.
Remove toothpicks and sprinkle with salt.
Serve with your favorite guacamole.
Reviews
Most Helpful
I used some leftover shredded roast beef I had in the freezer, added some diced green chilies, a touch of garlic, chili powder and cumin and served as you suggested with guacamole. Wonderful and very easy recipe. Thank you Tarynne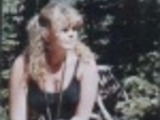 Kids that wouldn't touch dinner the night before ate it re-wrapped as a taquito. First time having "fried food" for the toddlers. Put broccoli, a little cheese, garlic salt, onion powder and left over chicken inside. Also used Tumaro's Law carb Multigrain 94% fat free tortillas. Thanks!
THANK YOU so much for posting this recipe.Taquitos is one of my favorites,and to buy them at the deli is $.99 a piece! I have been getting frozen,but they're not the best.I love this recipe,i added red chili flakes for a little heat without changing the flavor,I also did chicken like this from canned and leftover chicken.THANK YOU!