No-Fuss Hollandaise Sauce
BarbryT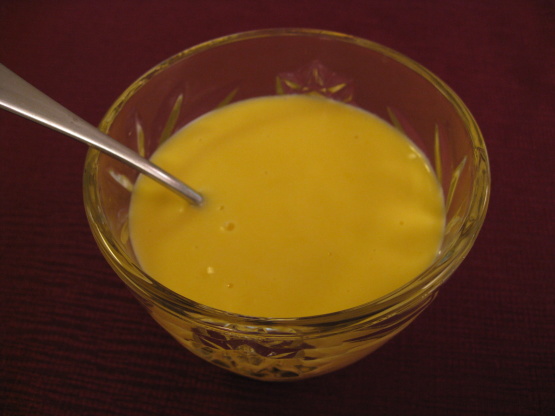 Super-easy variation on the French classic that goes great with chicken, seafood, vegetables (especially asparagus!) and of course, those sturdy pillars of Sunday brunch, Eggs Benedict and Eggs Florentine.

Hollandaise made in the microwave has become a new staple for us - so easy and good!
Melt the butter in the microwave.
In a medium saucepan, make a thin roux using half the butter and the flour.
Whisk in the milk a little at a time until thick and smooth.
Lowering heat to minimum, add the egg yolks and remaining butter, stirring constantly, being careful not to let the yolks curdle.
Gradually add the lemon juice; finish with salt and a pinch of cayenne pepper or paprika.
Optional: since we're already straying from the classic technique and ingredients, why not add a touch of saffron, which doesn't affect the flavor so much as the color, giving the sauce a gorgeous yellow hue.