No-Flour Peanut Butter Cookies
Kathy228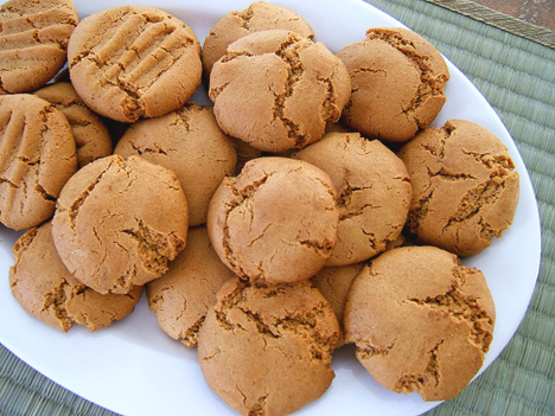 These peanut butter cookies are pure, peanut butter goodness. If you like, adding chocolate chips will take it to another level!

Very Good, i didnt use any baking soda in mine.
Preheat oven to 350 degrees.
Mix ingredients together in a large bowl until well-blended.
Roll peanut butter mixture into Tablespoon size balls. Bake 12 minutes for chewy cookies; Bake 15 minutes for crisp.