No Fat Old Fashioned Apple Cake
ChefLee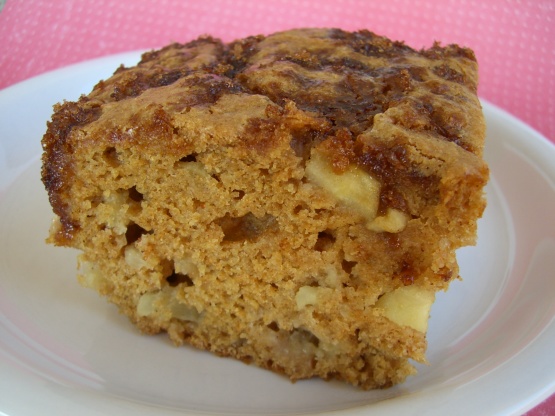 Here is a recipe that I found on the www.recipe4living.com website. "Sure, 100 years ago it was ok to bake with lard, but in our modern times we've wizened up to the scary truth of fat. This cake has the same spicy taste of that 100-year old recipe… but without the fat."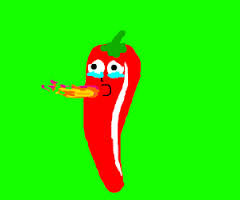 Delicious snack cake!!!! This smelled so great while baking and it rose really high and fluffy! Plus, it was really moist!!! You don't miss the fat in this cake, the buttermilk moistens it up well and the apples and raisins are in each bite!! I used Granny Smith apples and the only thing I added was more brown sugar to the top so it would cover the whole cake, about 2 1/2 TBSPs instead of the one. Love this recipe, thanks!!!!
Preheat oven to 350 degrees. Prepare an 8 x 8-inch baking pan with nonstick baking spray.
Sift together flour, sugar, baking soda and spices.
In a mixer bowl, put egg, egg whites, vanilla, apple sauce and milk. Mix with electric mixer. Gradually add dry ingredients, blending well. Stir in apples and raisins by hand.
Pour batter into prepared pan and sprinkle with brown sugar.
Bake for about 50 minutes.