No Fat Carrot Raisin Salad
Redsie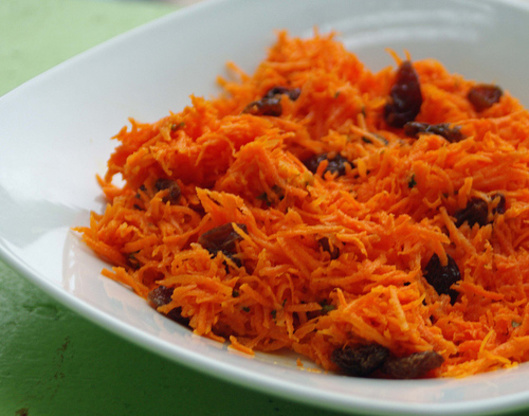 Very light, tasty summer salad. I like to eat it for breakfast.

I have never made a raisin carrot salad before. I was trying to get as close to Chick-fil-a as possible. When I make it again I would not use cinnamon and I would use vanilla greek yogurt. And I would also shred carrots super fine. It holds the moisture a little better.
Combine yogurt, honey, cinnamon and lemon juice to make dressing.
Add the rest of the ingredients.
Chill at least 15 minutes.