no-fail , way easy chocolate ganache
Chef DMR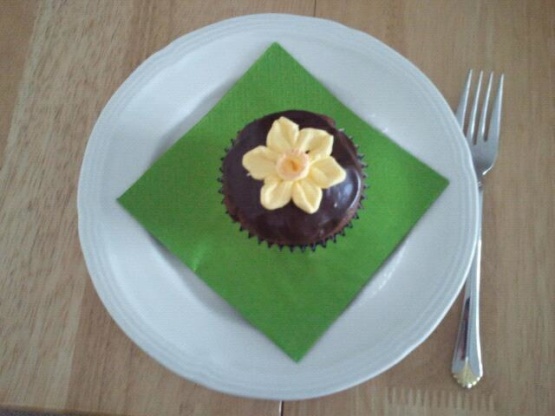 After having some batches of ganache seize, turn grainy, or not quite melt the chocolate correctly, I wanted an easy way. This is shamefully easy. I use this for frosting when I'm in a hurry. It also can be shaped into balls that people who aren't purists might call truffles. About 5 minutes to make, about 30 or more to cool. (Unless you use the speedier, more labor intensive meth

Top Review by Bobbin
This really was SUPER EASY and is really no fail. It was delicious, too. I put it on a dome cake---white cake with chocolate mousse inside covered with chocolate ganache. Yummy. I will definitely be using this recipe again. I used 3 tbsp of butter and 1 tbsp sugar. I only let the ganache cool for about 10 minutes before putting it on the cake--if you let it cool too long, it will get very hard which would be perfect for shaping truffles. The cake had a nice sheen and looked very attractive. UPDATE: I also use this as filling when I decorate cakes and it gets lots of rave reviews. I tend to make this in half batches and that is the perfect amount for covering a cheesecake or for filling a cake.
2

cups chocolate chips (can use just about any kind of chocolate if you don't have chips around -- just be sure to add sugar)

1

cup heavy cream

1 -3

tablespoon butter (or even more if you like it, it adds shine)
sugar (I like it not too sweet, so I add just a couple of tablespoons)

1

teaspoon vanilla
Dump the chips and butter into a food processor.
Bring the cream and sugar to a boil.
Don't burn it!
Dump cream mixture into chips, turn processor on.
Once it's mixed, cover and stick in fridge until the mix is the right texture for frosting.
If you're in a hurry, put some ice cubes in a big bowl, and the chocolate mix in a smaller bowl.
Place the bowl with chocolate into the larger bowl on top of the icecubes (No! Don't put the cubes into the chocolate mix!) Stir and the mixture will thicken as it cools.
Perfect and yummy.
Don't work it too much or it loses its shine-- though it's always delicious.
I imagine a blender will work-- you might have to add more cream to supply more liquid.
I haven't tried.
Add vanilla or, for a more grown-up taste, substitute a tablespoon of Kalua or Grand Marnier.
For truffles, let the mix cool longer, form into balls and sprinkle with confectioner's sugar.