No-Fail Microwave Hollandaise Sauce
leroytx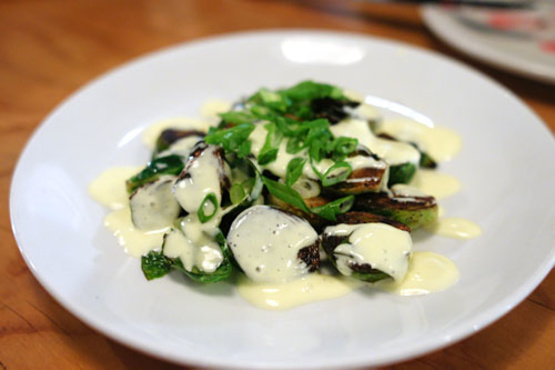 I have the worst luck with Hollandaise Sauce. Clumpy because I over cook it and the butter seperates or fear of under cooked egg yokes. I found this recipe and gave it a try. It is delicious! Tastes just like real sauce and so easy to make! Just make sure you do not cook for more than 1 minute total!

Top Review by Jen T
Fast & easy. I made as listed with just a little salt & freshly ground black pepper added to suit our taste with no problems. If it does separate just add a little boiling water & whisk it in and this should bring the mix back to creamy :) A keeper in my book.
Put butter in a safe 4-cup measure. Microwave 20 sec. on high, until butter is soft but not melted. (This may take up to 60 seconds if the butter is cold from the fridge.).
In a small bowl, mix yolks and lemon juice.
Add mixture to softened butter. Let set for 1 minute.
Microwave on high, stopping to whisk every 15 sec.
The mixture WILL be lumpy for the first two whippings. Sauce is done when smooth and thick. Do not over work.