Berdie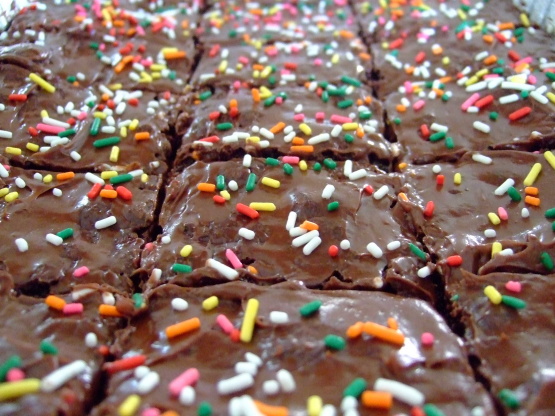 Rich and fudgy and so easy to make. We love these brownies. You can throw in chocolate chips or swirl caramel or peanut butter in them. You can't go wrong with this recipe.

These were terrible! Thin, dry, not even good flavour. I have no idea how they got good reviews. I was looking for chewy and dense and sweet and rich...these were definitely not that. A disappointing waste of ingredients...even putting ice cream on them didn't really help.
Preheat oven to 350 degrees.
In large mixing bowl combine all ingredients except nuts.
Stir fifty strokes with a wooden spoon.
Stir in walnuts and pour into greased 9x13 inch pan.
Bake at 350 degrees for 20 to 25 minutes or until toothpick comes out with moist crumbs on it.
Do not overbake.