No Cook No Egg No Brains Necessary Chocolate Frosting
Margie99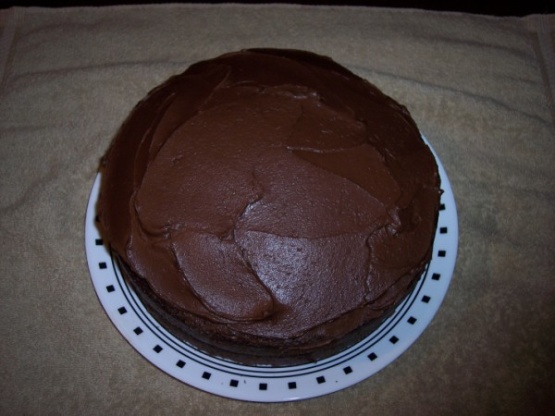 i loved this recipe! i have never made homemade icing before. It was quick and easy, and tastes REALLY good!!!
1⁄2 cup cocoa
1⁄4 teaspoon salt (regular table salt is better in this instance -- not kosher as I usually prefer)
1⁄3 cup milk
1 1⁄2 teaspoons vanilla
3 1⁄2 cups powdered sugar
Combine butter/margarine, cocoa and salt.
Add milk and vanilla, stirring well.
Add sugar and mix until smooth and creamy.