No-cook Chocolate Mascarpone Cake
GaylaJ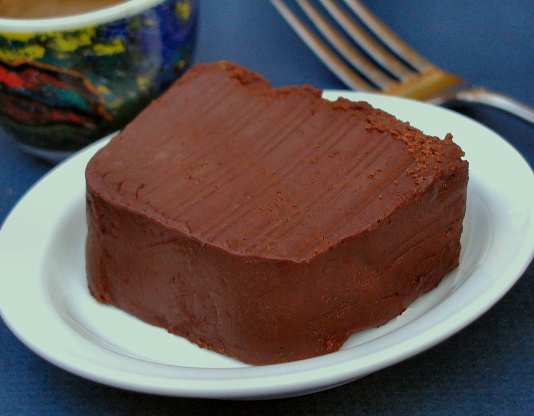 Had some mascarpone cheese left and didn't want to let it get so old that I would have to throw it away. Couldn't sleep and thought this "concoction" could be nice. Must say it was a success.

This is awesome and really easy. The version I made is low carb and sugar free. I melted unsweetened chocolate on defrost in the microwave. I used ground almonds and a few tablespoons of splenda instead of the cookies, and Davinci German chocolate cake sugar free syrup instead of orange liqueur. I also used light mascapone. Oh my gosh this is really tasty - thank you for posting it!
Line a 4 cup loaf pan with clingfilm.
Break and crumble the cookies.
Mix with the orangeliqeur and let it soak.
Melt the chocolate au bain marie (in a pan above a pan with simmering water).
Let the chocolate slightly cool.
Mix the chocolate with the mascarpone and the soaked cookies.
Pour into prepared pan.
Let it stiffen in the refridgerator for at least 2 hours.
Slice (with a wet knife) and serve with lemonsauce or whipped cream or just eat it as it is.