No-Bean Southern Succotash
Meshka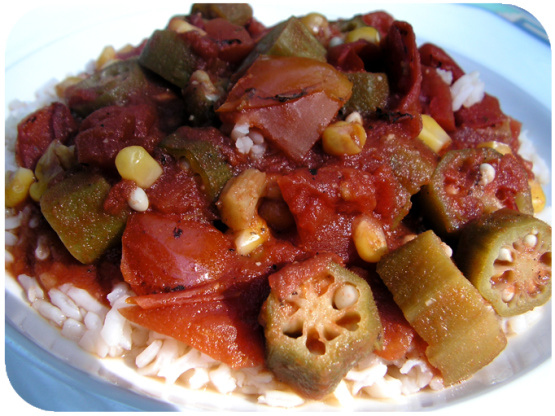 I know a lot of cooks use lima beans in their succotash. I've never been fond of it made that way, so I've altered my grandmother's succotash recipe. Note: You don't have to simmer this, but I do for better flavor. If you only warm it you will get better coloring, but the flavor won't be as good. Also, feel free to add more seasonings.
Combine tomatoes, okra and corn in 2-quart pot. Turn heat on medium on stove and start heating mixture.
Add water, Worcestershire sauce, beef bouillon cube and seasonings. Stir until mixed well.
Heat until simmering, then simmer for 10 minutes.
Eat as is or over rice.