Ms B.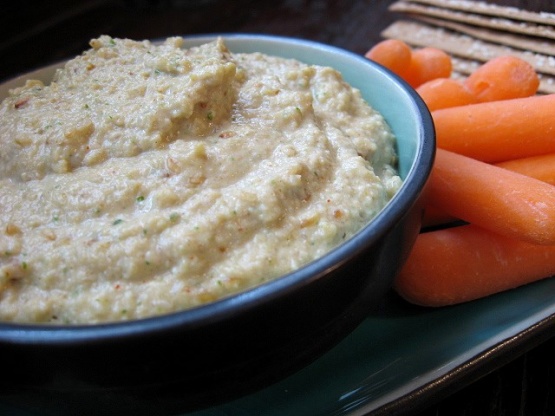 Delicious NO=COOK - (no gas) alternative to the garbanzo bean hummus. This recipe was developed by Matt Samuelson. It can be adapted by adding red bell peppers as well.

Top Review by Debbwl
What a nice change of pace. Even cutting the recipe in half it made a big bowl. When cutting the recipe in half it calls for 3/4 of a zucchini, next time I will increase the zucchini to about 1 and 1/4 for a half batch. The other change was an accident that I will repeat aging next time, forgot to add the olive oil. This lens its self very well to sweet peppers and carrots. Will be taking to my next get together.
Blend all ingredients together in the food processor until smooth.