Katzen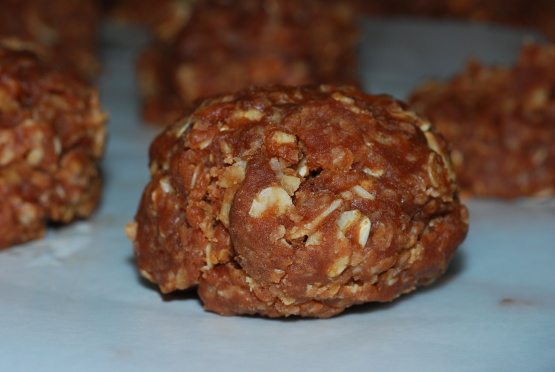 These are really yummy...especially when eaten still warm. A friend gave me this recipe but I am not sure of original source.

We've been making no-bakes forever and a day. I reduced this to about 1 3/4 cups of sugar, 2 1/2 cups of quick oats and 1/2 cup of coconut and kept everything as it was directed. They turned out fabulous. I also boiled an extra minute to make sure they "set". Fabulous! Thanks for a great recipe.
Mix sugar, butter, milk, salt, and cocoa in saucepan.
Bring to a full boil for 1 minute.
Remove from heat and add peanut butter. Blend until melted.
Add vanilla. Blend well.
Add oats. Blend well.
Drop by spoonfuls onto waxed paper and cool about 20 minutes.
Transfer to seal tight container for best freshness.