No-Bake Key Lime Cheesecake
Aisha S.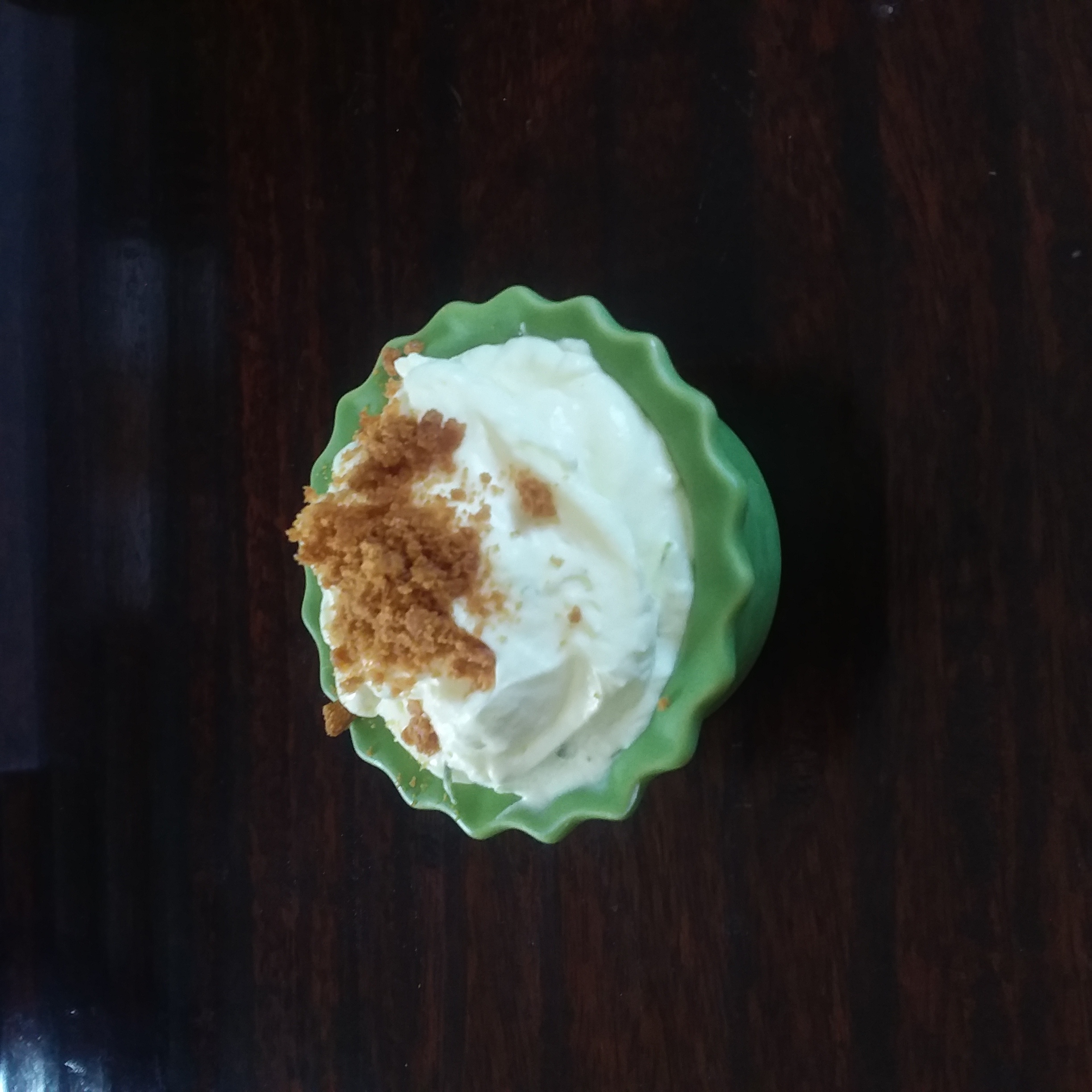 This is so delicious I think I ate half a pie the first day myself. I used regular cream cheese and regular sweetened condensed milk.
I was looking for an easy no bake recipe to do here and one that was delicious and I found it. My husband enjoyed it so much he had two the same day. I did a few changes however. I used coconut oil instead of butter and since I'm in France without graham crackers I used speculos cookies.
Melt the butter in a small microwave-safe bowl.
Divide the graham cracker crumbs evenly amongst individual serving bowls or ramekins and press down to make a crust.
Drizzle some of the butter over the crumbs in each dish. Place the bowls in the freezer.
In a large mixing bowl, beat together the cream cheese, whipped topping, key lime juice, zest, and the condensed milk until well-combined.
Remove the bowls from the freezer. Pipe or spoon the filling into each bowl. Add additional whipped topping and other desired toppings. Cover and refrigerate at least 4 hours before serving.